CURRENT EXHIBITION
OPENING FRIDAY 5th NovEMBER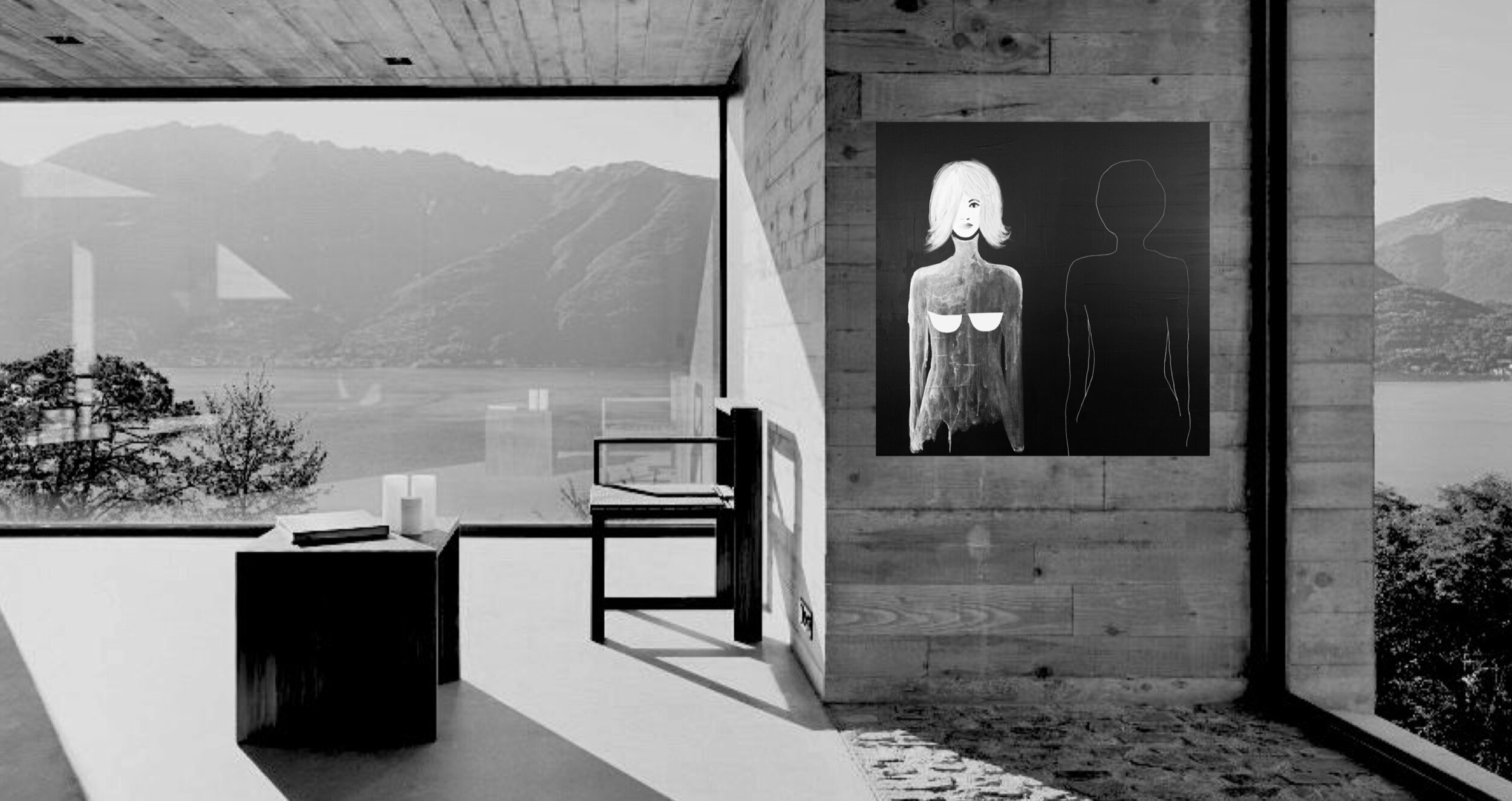 SARAH ALBISSER ART
5TH – 27th NOVEMBER 2021
Please join us for the preview and opening on Friday 5th November 5 to 7 pm, here at STUDIO TORU.
Sarah has been experimenting with black and white portraits over the past fourteen years. Fascination with faces, expressions, body and gesture has been a lifelong focus for her. Working with the same theme over a long period of time has given Sarah a wider view of possibilities. Her work is inspired by strong female characters, who are original and have a powerful presence.
For more images of Sarah's work and information about her, click here.
Due to current Covid restrictions, we ask visitors to be mindful of social distancing and wearing masks. Please make use of front and rear courtyards or feel free to pop next door to our friendly pub (The Stillroom) if the gallery space is at capacity.
divided unity
8TH – 30TH October 2021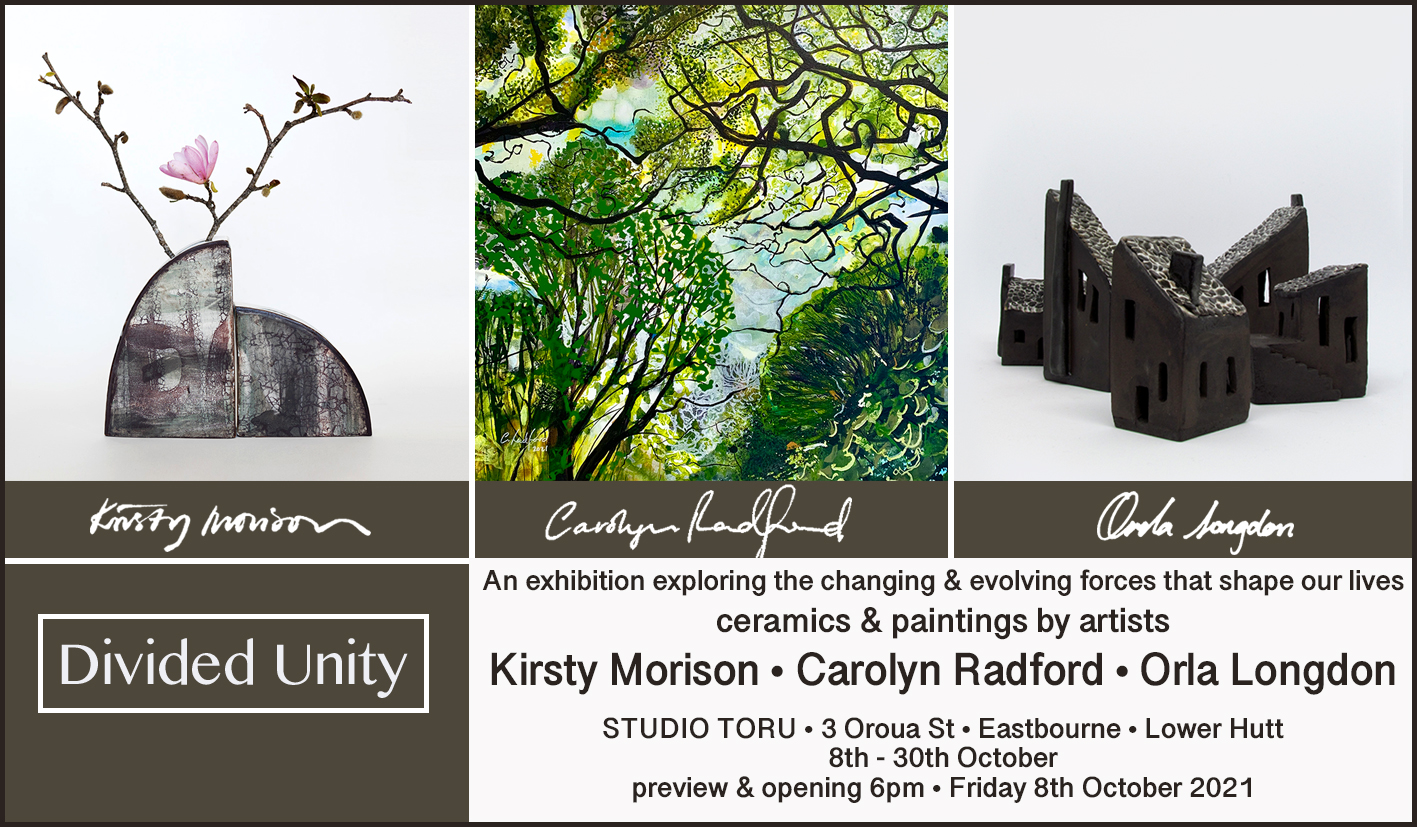 Divided Unity is an exhibition exploring the changing and evolving forces that shape our lives, featuring ceramics and paintings by artists
Kirsty Morison, Carolyn Radford and Orla Longdon.
Please join us for the preview and opening, Friday 8th October at 6 pm, here at STUDIO TORU.
For those of you who are unable to physically come to the exhibition or would like to view the work online,
the Divided Unity exhibition catalogue can be viewed here.
collaborate jewellery exhibition
14TH August – 2ND October 2021
We are so excited to announce our Collaborate Jewellery Exhibition featuring 11 Jewellers from around the motu.
Please join us for the exhibition opening to meet and celebrate the jewellers, Saturday 14th August 1 pm-4 pm here at STUDIO TORU.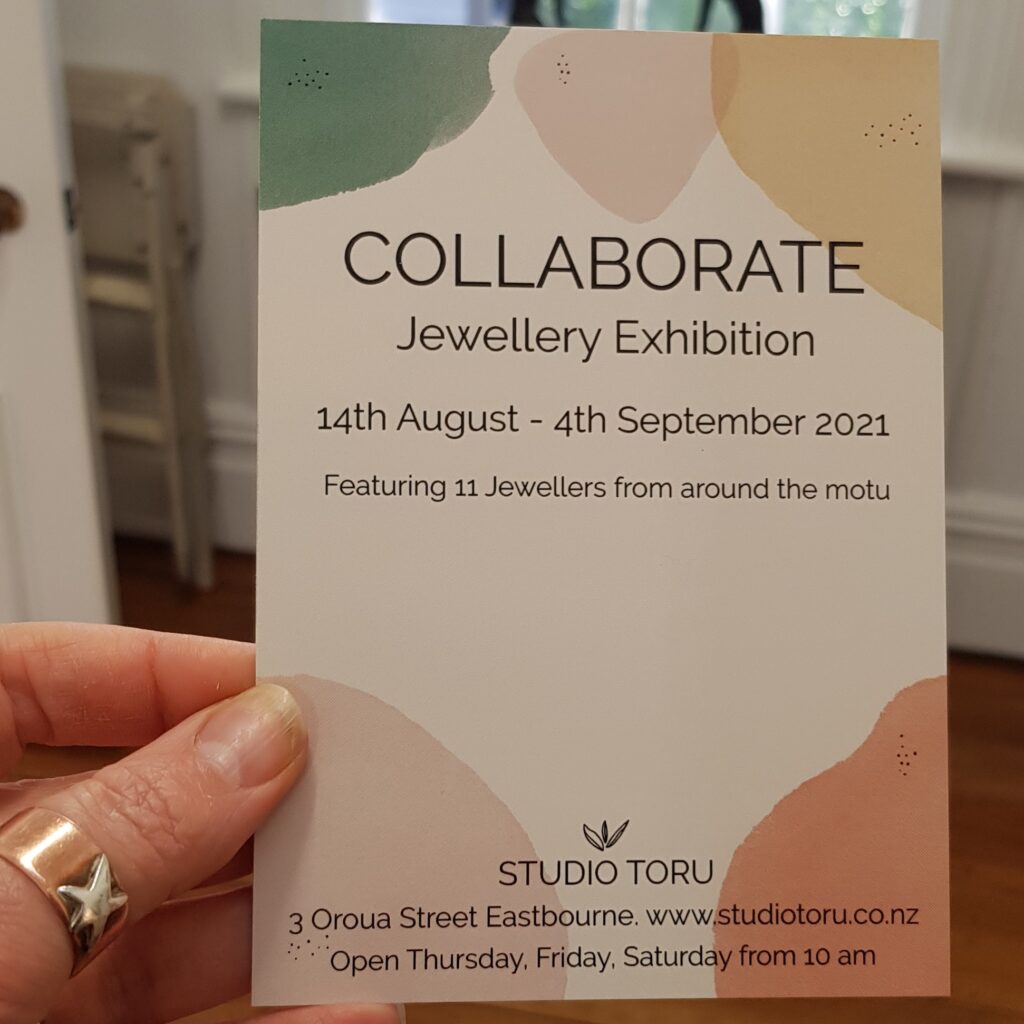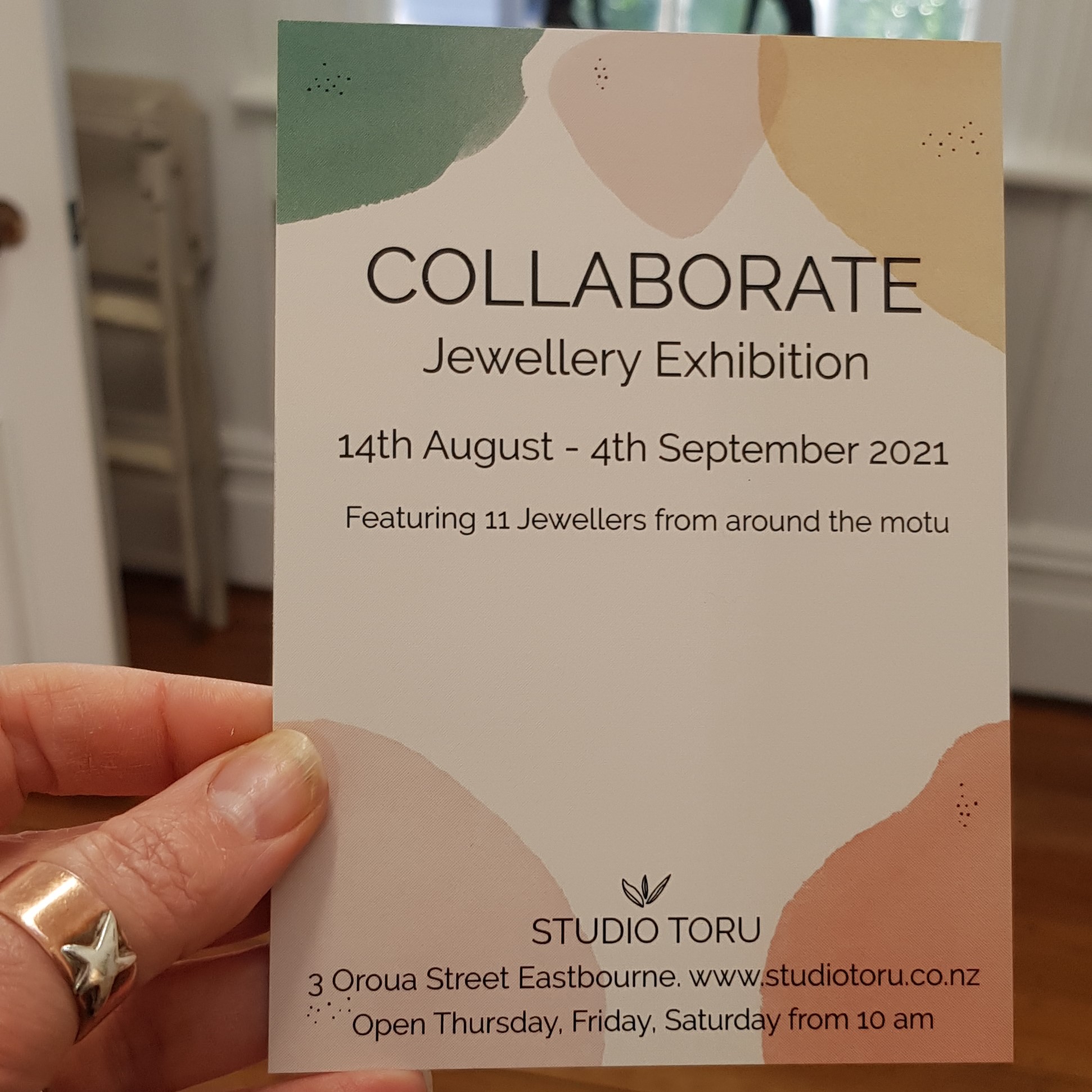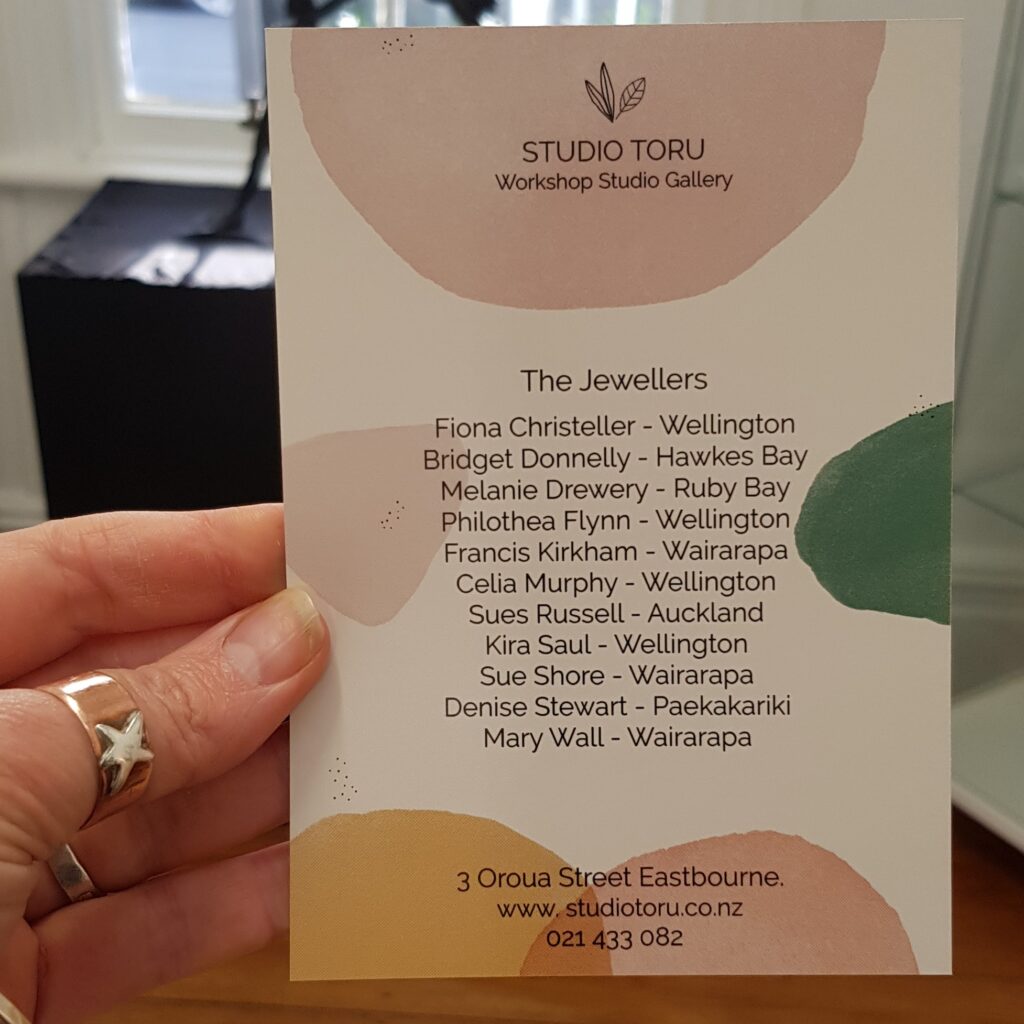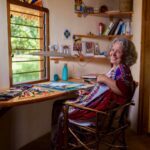 MAM AOTEAROA
Artist: MAM AOTEAROA
21ST MAY – 7TH AuGust 2021
My drawings, very eclectic in subject matter, begin with the germ of an idea and then slowly take on a life of their own, there is never a predetermined end result. It is an intriguing process as dense textural layers are added and subtracted continuously.
I use coloured pens and pencils, sometimes ink, and I layer a lot to give texture, intensity of colour and a greasy unctuousness.
I enjoy quirkiness, semi abstraction, suggestiveness, concept and, at present, the poster aesthetic but within it all, each drawing has to have some meaning for me. Pure abstraction is something yet to be discovered maybe.
I began to draw in my fifties, a combination of circumstances and a book. I was spending time with a friend living in a coastal village in Kenya. He was busy building up his "Shamba" (smallholding) during the day so I had a few hours to delve into the only book I had brought with me which was Julia Cameron's "The Artists Way". It changed my life, I began to draw and have not stopped since.
Many of my drawings have an African influence and now I have my own studio/house on the Shamba and travel there every year for several months. Otherwise, I live in a pretty cottage in the Maraetotara Valley, Hawkes Bay
My drawings have been exhibited in the Hawke's Bay Review and East exhibitions and I was a member of the artist's collective Viva Gallery in Napier. My work has been sold to Australia, the USA, Germany, Britain, Singapore and New Zealand.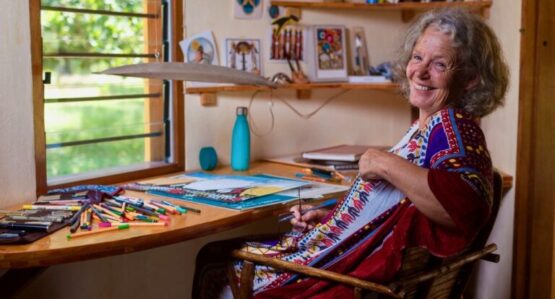 Artist: SUZY COSTELLO
21ST MAY – 7TH August 2021
Suzy is a New Zealand artist studying for a master in fine arts at Massey University. She enjoys printmaking and sculpting in a variety of materials including bronze, glass, and ceramics. During her time at Massey, she has focused on installations and real space.
Her recent projects involve collecting discarded natural objects from her environment on the eastern shores of Te Whanganui a Tara. Following the narratives of these natural objects has led to a curiosity about their story and the interrelationship between human and non-human living forms, and art and science.